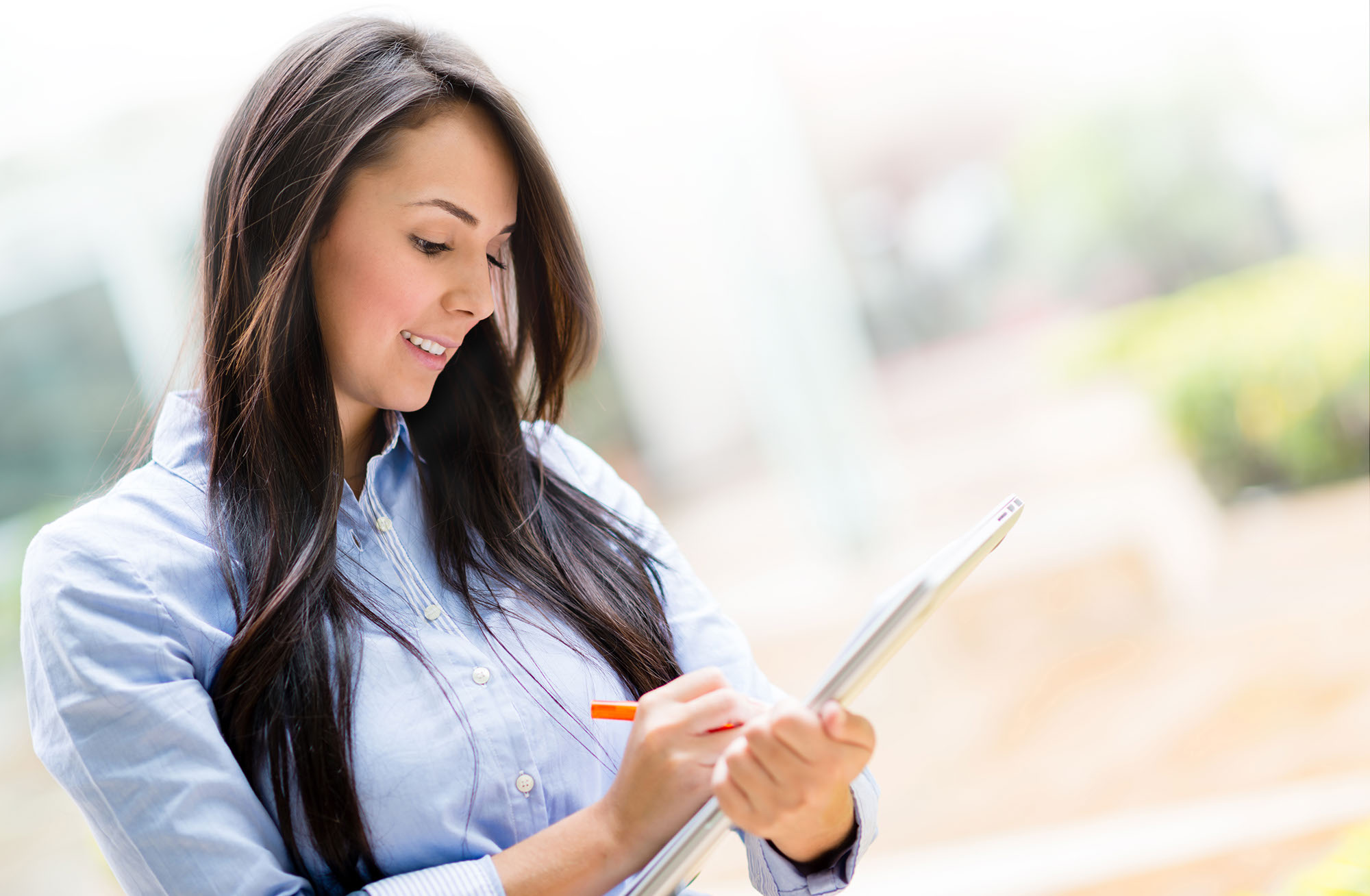 Cookies and Privacy Policy
The terms "we", "us", "our" and "ours" when used in this Privacy Policy means Customer Surveys Ltd (and subject to change from time to time). The terms "you", "your" and "yours" when used in this Privacy Policy mean any user of our website, enquirer or customer.
Introduction
Your privacy is important to us. We (as the data controller) will always act responsibly with your data. We are committed to the privacy and confidentiality of information provided by you to us.
This Privacy Policy describes our current policies and practices with regard to Personal Data collected by us from you directly and/or through the website where such Personal Data is protected by the General Data Protection Regulation ("GDPR").
The term "Personal Data" refers to personally identifiable information such as name, address, date of birth and telephone number. The term "Special Category Data" refers to more sensitive data such as information regarding religion, race, ethnic origin, genetics, politics, trade union membership, health, etc.
We do not share, sell nor distribute Personal Data to unrelated third parties for marketing purposes.
Collection and use of Personal Data including e-mail addresses
You may provide us with your Personal Data in order to receive information, advice, products or services from us. We may request personal information about you such as your name, address, date of birth, email address, telephone number and we may ask for information which enables us to provide a personalised service to you.
We sometimes supplement the information that you provide with information that is received from third parties. For instance, if inaccurate postcodes are received, we will use third party software to fix them.
Anonymous data collected through this website
In addition to the information we collect as described above, we use technology to collect anonymous information about the use of our website. For example, we use technology to track which pages of our website our visitors view. We also use technology to determine which Web browsers our visitors use. This technology does not identify you personally; it simply enables us to compile statistics about our visitors and their use of our website.
We use this anonymous data to improve the content and functionality of our website and our e-mail updates, to better understand our customers and visitors, and to improve the services we offer.
Cookies
In order to collect the anonymous data described in the preceding paragraph, we may use temporary "cookies" that remain in the cookies file of your browser until the browser is closed. We consider none of them to be intrusive to you; in fact some will enhance your experience on our website. The cookies that we collect are:
Cookie Law Compliance
This cookie is placed if you click the Allow button in the cookie message. It tells us you have given your consent to the use of cookies on our site and stops this message from displaying.
Session and Person ID Cookies
These allow us to place you on a more suitable page based on your previous visits to our website – it will enable you to get to the content we believe you want, quicker. We collect no personal data that would enable us to physically identify you from this Cookie.
Website Analytics data
We'll not collect data that enable us to identify you. The only cookies which you may consider could be intrusive are those that identify which county/area of the country you come from, and if you are a new, or returning visitor.
__utma, __utmb, __utmc and __utmz cookies
We use Google Analytics. They allow us to recognise and count the number of visitors and to see how visitors move around the site when they're using it. This helps us to improve the way our website works, for example by making sure users are finding what they need easily.
NID & PREF cookies
These cookies are third party cookies used by Google. Please take a look at the Google policy to see how they use these cookies.
Google re-marketing code
We may use a cookie to track you on other sites and show adverts to you based on where you have visited on our site. We do this to remind you of our services in case you wish to come back and buy them. We only use these cookies for 30 days after your last visit to our website. We do not control these cookies, so these will be unaffected by the choice you make today. You may opt out of the use of cookies by visiting Google advertising opt-out page.
Google AdSense
We use this cookie to report to us how the adverts shown on our websites are performing. User data is all anonymous.
You can find out more generally about Google and its policies and principles regarding advertising here.
YouTube cookie
We use this cookie to help maintain the integrity of video statistics, prevent fraud and improve site and video experience. If you play any of the videos in our website, it will drop a cookie. Cookies by themselves cannot be used to discover the identity of the user. A cookie is a small piece of information which is sent to your browser and stored on your computer's hard drive. Cookies do not damage your computer. You can set your browser to notify you when you receive a cookie. This enables you to decide if you want to accept it or not.
We also use your IP address to help diagnose problems with our server and to administer our website. An IP address is a numeric code that identifies your computer on a network, or in this case, the Internet. Your IP address is also used to gather broad demographic information, such as determining how many of our visitors are from outside of the UK. We may also perform IP lookups to determine which domain you are coming from (i.e. aol.com, yourcompany.com) to more accurately gauge our users' demographics. If you choose to accept these cookies, we believe that it will only enhance your experience on our website. If you choose to accept these cookies, we can't change that choice for you in the future. We may add further cookies which we consider to be no intrusive in the future. By agreeing to the cookies today, you are also agreeing to cookies which we may choose to use in the future.
Disclosure of your Personal Data
We do not share with, nor sell nor distribute your Personal Data to unrelated third parties for marketing purposes.
Personal Data may occasionally be transferred to third parties who act for us for further processing in accordance with the purposes for which the data was originally collected or for purposes to which you have consented or otherwise in accordance with this Privacy Policy. For example, sometimes a third party may have access to your Personal Data in order to support our information technology or to handle mailings on our behalf.
We may share or transfer the information in our databases to comply with a legal or regulatory requirement, for the administration of justice (for example law enforcement agencies), interacting with anti-fraud databases, to protect your vital interests, the Unclaimed Assets Register (for example in connection with the possible recovery by you of unclaimed distribution payments) to protect the security or integrity of our databases or this website, to take precautions against legal liability, or in the event of our sale, merger, reorganisation, transfer of business, dissolution or similar event.
If false or inaccurate information is provided and fraud is identified, details will be passed to fraud prevention agencies.
Law enforcement agencies may access and use this information.
We and other organisations may also access and use this information to prevent fraud and money laundering, for example, when:
Checking details on applications.
Managing credit and credit related accounts or facilities.
Recovering debt.
Checking details on proposals and claims.
We and other organisations may access and use information provided by fraud prevention agencies.
If we sell or buy any business or assets, in which case we may disclose your Personal Data to the prospective seller or buyer of such business or assets. Where appropriate, before disclosing Personal Data to a third party, we contractually require the third party to take adequate precautions to protect that data and to comply with applicable law.
Please contact the Data Protection Officer at the address below if you would like to receive details of the relevant fraud prevention agencies.
Suite 36
37 St Andrews Street
Norwich
Norfolk
NR2 4TP
Data Integrity and Security
We strive to maintain the reliability, accuracy, completeness and currency of Personal Data in our databases and to protect the privacy and security of our databases. The security measures in place on our website and computer systems, aim to protect the loss, misuse or alteration of the information you provide to us. We keep your Personal Data only for as long as reasonably necessary for the purposes for which it was collected or to comply with any applicable legal or regulatory requirements, or our data retention policy.
We implement and maintain appropriate technical and organisational measures to ensure the ongoing confidentiality, integrity, availability and resilience of information processing systems and services. This includes, but is not limited to, conducting due diligence on our suppliers, testing effectiveness of information security, operating a framework of information security controls and documenting our policies which are regularly reviewed.
Subject Access Request
Upon receipt of your written request and enough information to permit us to identify your Personal Data, we will (subject to the exceptions to the requirement to disclose under GDPR) disclose to you the Personal Data we hold about you, for example if you wish to see a copy. We will respond to your request within one calendar month of receiving it. We may ask you to provide further information and/or validation of your identity. We will store details of subject access requests indefinitely. If we receive multiple requests, we reserve the right to make a small charge.
If you wish to make a subject access request, relating to Personal Data held about you by Customer Surveys Ltd, please write to Suite 36, 37 St Andrews Street, Norwich, Norfolk, NR2 4TP.
Right to be forgotten
You can ask us to remove or delete your Personal Data from our records if there is no compelling reason for us to hold it and subject to specific circumstances under the General Data Protection Regulation. Requests to delete Personal Data are subject to any applicable legal and regulatory requirements or document retention obligations and any of our current contracts which are still in force.
Inaccurate Data
Please let us know if your Personal Data becomes out of date or incorrect by email, telephone or in writing and we will correct, amend or delete any Personal Data that you notify us is inaccurate and notify any third party recipients of the necessary changes. Our contact details can be found at the end of this privacy policy.
Links to other websites
Our website may contain hyperlinks to websites that are not operated by us. Any such hyperlinks are provided for your reference and convenience only and do not imply any endorsement of the activities of these third-party websites or any association with their operators. We do not control these websites and are not responsible for their data or privacy practices. We urge you to review any privacy policy posted on any site you visit before using the site or providing any Personal Data about yourself.
Our website contains hyperlinks to other pages on our website. We may use technology to track how often these links are used and which pages on our website our visitors choose to view. Again this technology does not identify you personally – it simply enables us to compile statistics about the use of these hyperlinks.
Transfer of Data Abroad
Customer Surveys Ltd does not transfer data outside of the EEA. If data processing takes place outside the European Economic Area, we will make suitable arrangements for your personal information to be protected.
Unsubscribe
We will not send you information about other products and services.
If you are unhappy with the way in which your data has been handled, you can write to the Information Commissioner's Office (ICO) if you believe we have breached data protection laws. For more information visit the ICO website. Making a complaint with the ICO will not affect any other legal rights.
Governing Law
This Privacy Policy forms part of our website Terms of Use and as such shall be governed by and construed in accordance with the laws of England. You agree to submit any dispute arising out of your use of this website to the exclusive jurisdiction of the courts of England.
Questions
If you have any questions about this Privacy Policy, or any part of our service, you may contact us by emailing enquiries@customer-surveys.org. Our address is:
Suite 36
37 St Andrews Street
Norwich
Norfolk
NR2 4TP
This privacy policy may change from time to time, and we will let you know when changes that materially affect you have been made.
This privacy policy was last updated on 25 May 2018.